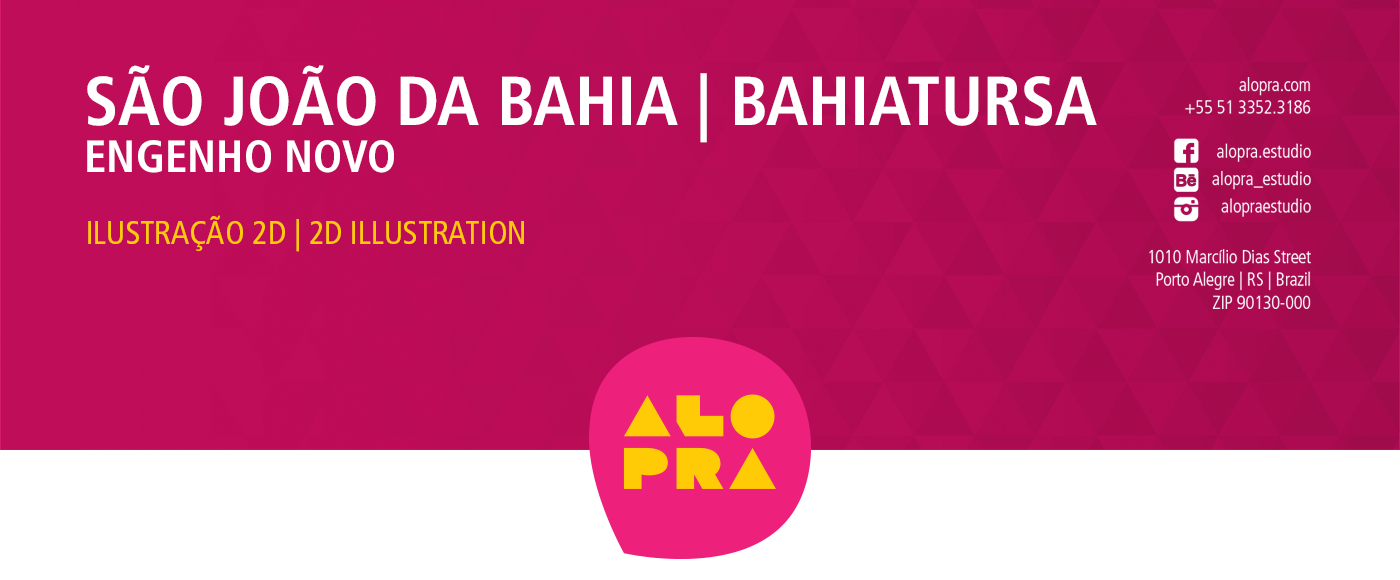 Animar para a maior festa regional de São João do Brasil? Era esse o desafio que foi proposto pela agência Engenho Novo. Para que o filme em técnica 2D, com 1 minuto de duração, ficasse pronto a tempo, o Alopra estúdio contou com duas ajudas especiais, a primeira foi a do próprio ilustrador da agência que desenvolveu 
os personagens e a segunda foi com o pessoal da Combo Estúdio, fundamental nessa co-produção. 
Dentre as curiosidades do processo, o roteiro veio pronto pela agência. Nós tivemos o desafio de representar 
as diferentes gastronomias e as inúmeras figuras presentes em uma festa de São João. Além disso, buscamos representar a passagem de todo o dia através das cores e iluminação presentes no filme. 
Animate for the largest regional festival of St. John of Brazil? That was the challenge that was proposed by the Engenho Novo agency. For the film in 2D technique, with 1 minute duration, was ready in time, we had two special aids, the first was the own illustrator of the agency that developed the characters and the second was with the staff of Studio Combo, fundamental in this co-production.Among the curiosities of the process, the script came ready by the agency. We had the challenge of representing the different cuisines and numerous figures present in a St. John party. In addition, we seek to represent the passage of the entire day through the colors and lighting to film.