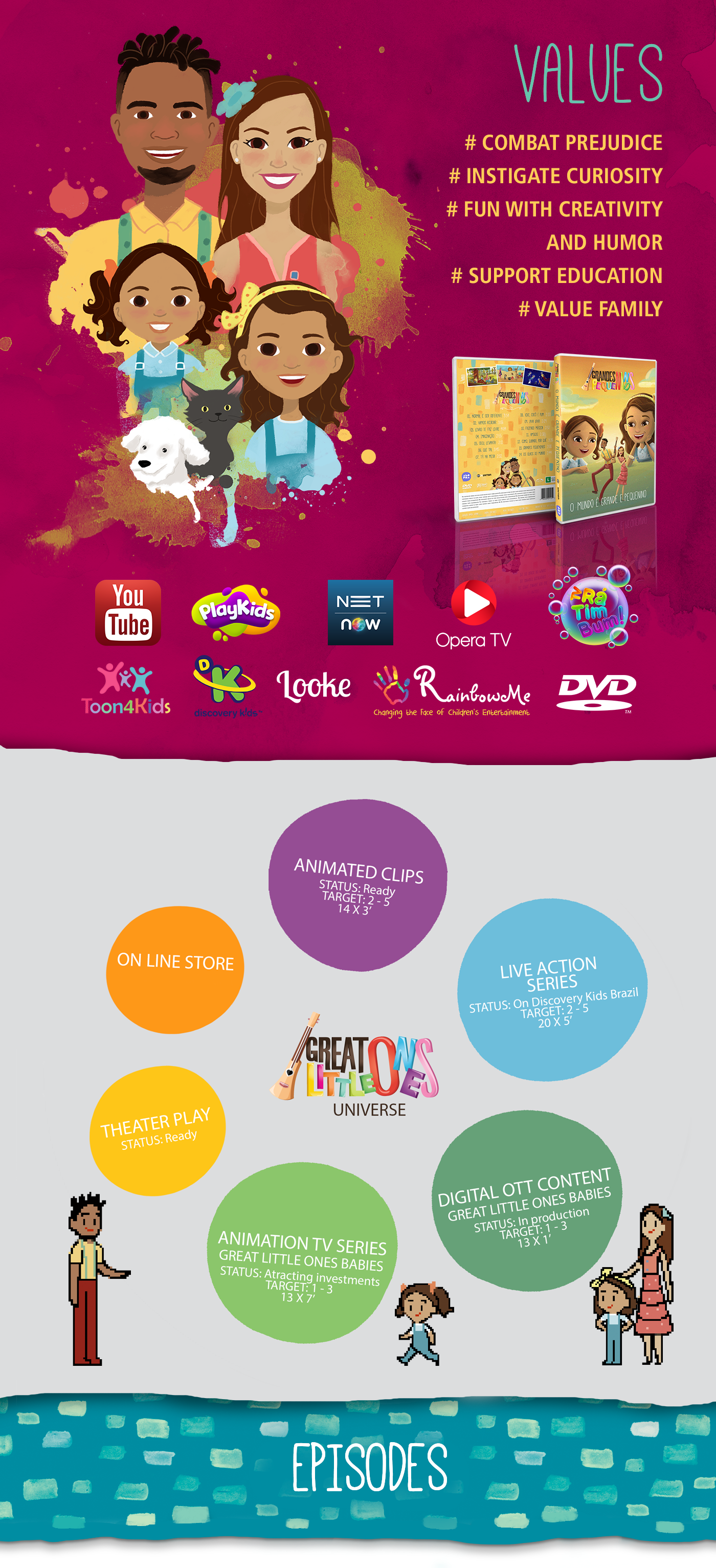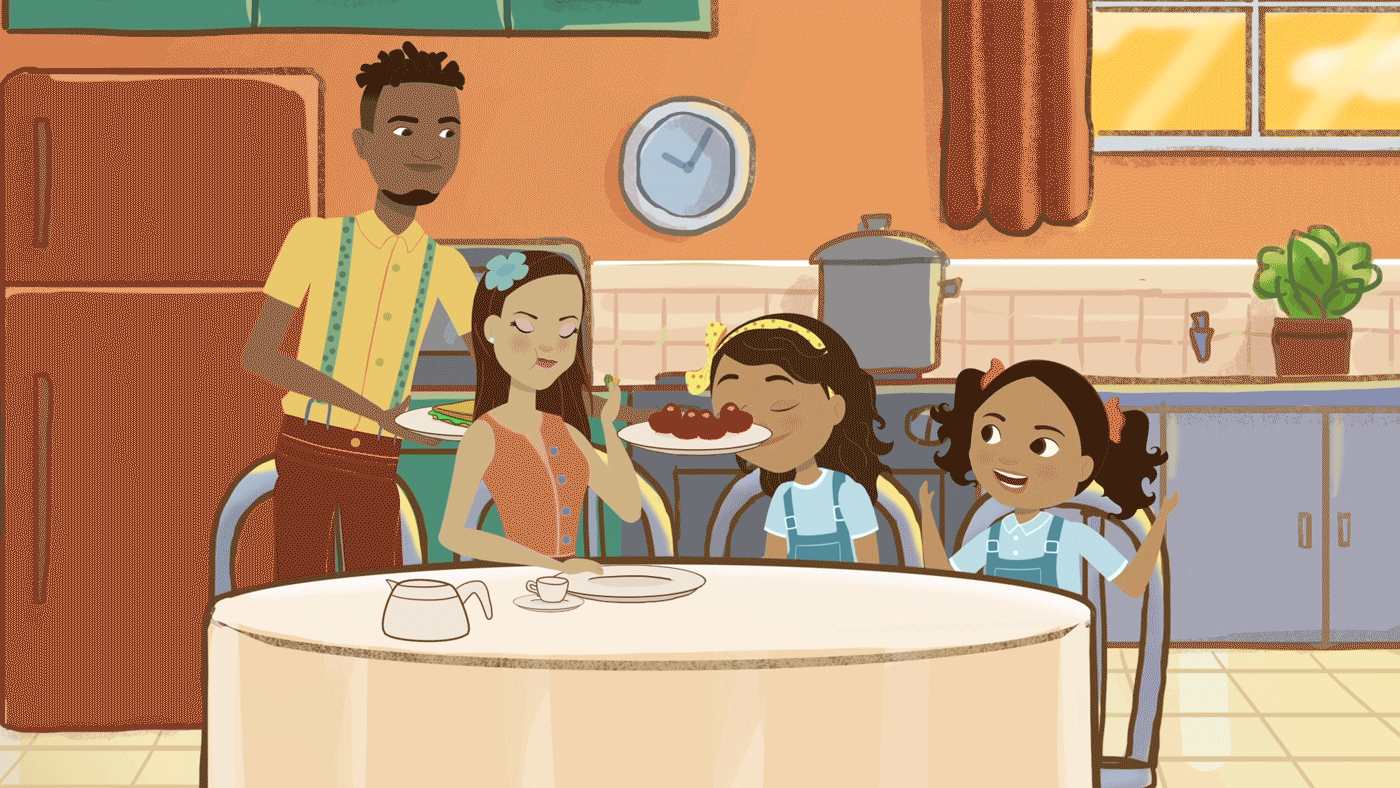 TEASER - In this compilation it has a preview of 14 animated clips available in English and Portuguese version.
IT'S NORMAL TO BE DIFFERENT - Perceiving differences. After all, who is really different? And does that really matter? That is what Isa, Laura and their gang are about to find out

!
PEE, POOP AND POOH - Ihhh... Do you feel like using the toilet? Great Little Ones turn this moment into a lot of fun!