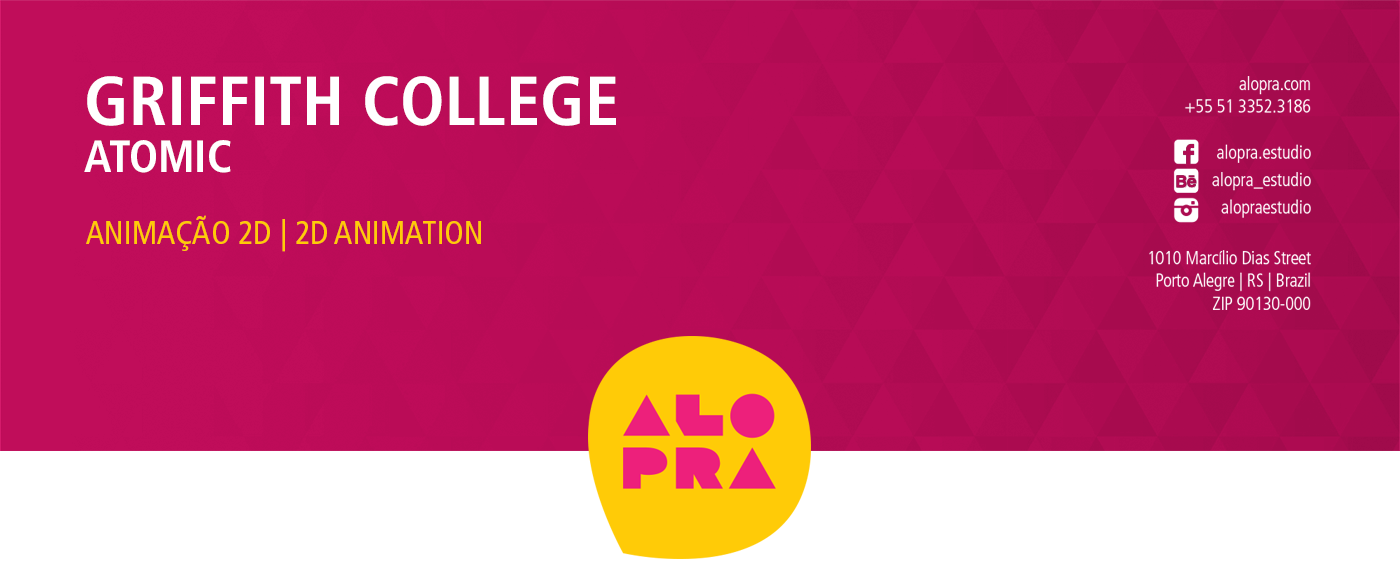 Tivemos o prazer de desenvolver estas 3 curtas animações para a Atomic, agência de publicidade de Dublin, que foram veiculados na internet. O cliente, Griffith College, com mais de 42 anos de experiência em ensino, 
é uma faculdade que proporciona cursos de graduação, pós-graduação e cursos de duração rápida. 
A proposta das animações é demonstrar um pouco da facilidade e do estilo de ensino do Griffith, inspirando 
e estimulando novos alunos.
We were pleased to develop these 3 short animations for Atomic, Dublin advertising agency, to be advertised 
on the internet. The client, Griffith College, with over 42 years of experience in education, is a college that offers undergraduate, graduate and short duration courses. 
The proposal of these animations was to show a bit of Griffith's style of teaching, inspiring and stimulating new students.