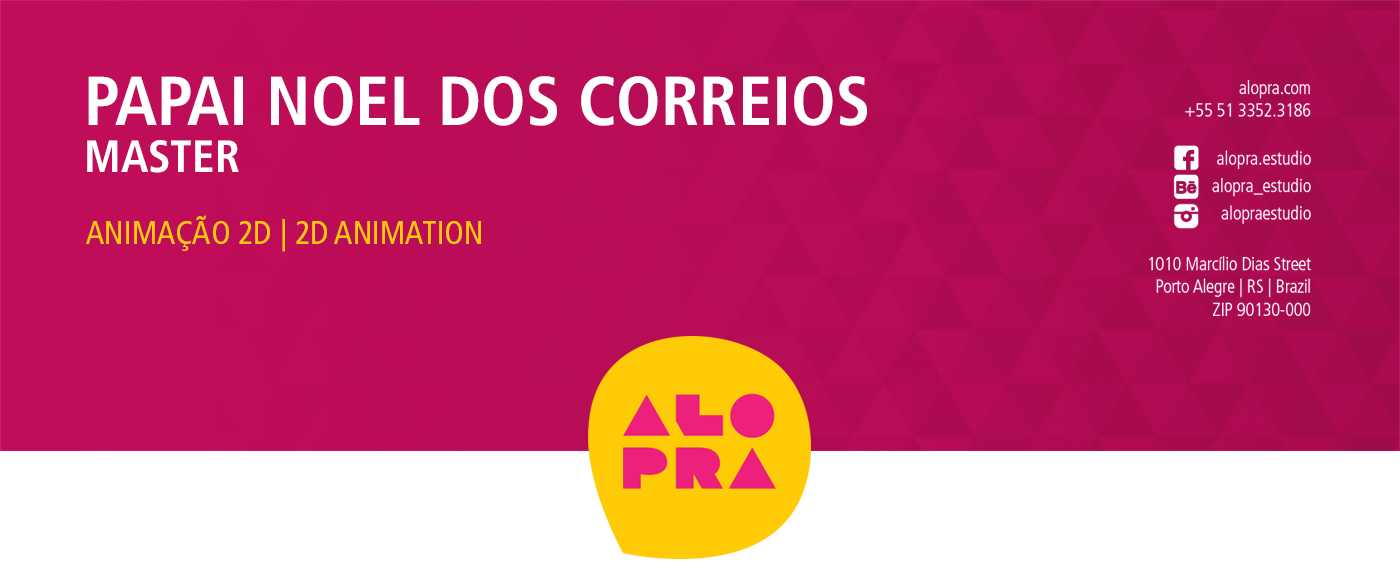 Tivemos o prazer de desenvolver, com parceria da agência Master Comunicação, uma animação 2D para 
a campanha "Papai Noel do Correios", onde desconhecidos podem ajudar crianças carentes ao pegar uma cartinha com os pedidos para o "papai noel". Com a intenção de evocar sentimentos natalinos, criamos personagens carismáticos e diversos em diferentes situações cotidianas cômicas e até mesmo nostálgicas.
We have had the pleasure of developing a 2D animation for the "Santa Claus Post" campaign, in partnership with the Master Communication agency, where strangers can help needy children by getting a letter with the requests for "Santa." With the intention of evoking Christmas sentiments, we have created charismatic and diverse characters in different comic and even nostalgic everyday situations.