Alopra is a company formed by artists, animators, advertisers, filmmakers and designers. We don`t just have a nice office with creative people, beer, paint splatters on the walls and cool action figures everywhere ... ok, ok, we have these things! However, we know that none of this is possible without organisation, management and responsibility. We don`t limit our creativity, but we have processes to organize it. We've learned this from more than 100 years of producing adverts, commercials, entertainment and content, as well as both creating and producing our own IP. From creating the simplest of illustrations to developing characters and even designing complex 2D and 3D animations, we`ve done this so many times and yet we always have the energy and the willingness to see each project as a new challenge. By the way, you read it right, "more than 100 years". Since we were established more than 15 years ago we accumulate the experience of our unique team members. We believe in the power of ideas and that connected minds catalyse change.
Are you still not convinced? Well, we could say, "Because we love what we do!", However it seems obvious or we would not be here. So, objectively: We understand the whole animation process and at the same time we have a detailed knowledge of each of the parts. We offer work for hire to both the advertising and entertainment industries. Because of our experience creating our own IP`s we have the ability to co-create, manage and work on your project. Since we develop our own IP's we fully understand the meaning that your project has to you.​​​​​​​
Somos uma empresa formada por  artistas, animadores, publicitários, cineastas e designers. Não temos só um lugar bacana com pessoas criativas, cerveja, respingos de tinta e brinquedos legais por todos os lados…ok, ok, nós temos isso também! Contudo, sabemos que nada disso é possível sem organização, gerenciamento e responsabilidade. Não limitamos nossa criatividade, mas temos processos para organizá-la. Aprendemos isso com mais de 100 anos de experiência em publicidade, comerciais, desenvolvendo entretenimento, conteúdo e produzindo nossas próprias IP`s, seja na mais simples ilustração, desenvolvendo personagens e até complexas animações em 2D e 3D. Já fizemos isso tantas vezes, todos os dias e ainda assim, temos a energia e a disposição de sempre ver cada projeto como um novo desafio. Aliás, você leu certo, "mais de 100 anos", já que por mais que tenhamos 14 anos de existência, contamos nossas experiências pelo conjunto de pessoas que formam a nossa equipe, isso nos faz repletos de referências únicas. Acreditamos no poder das idéias e que mentes conectadas catalisam mudanças.
Ainda não se convenceu? Bom, poderíamos dizer: "Porque amamos o que fazemos!", no entanto isso nos parece óbvio ou não estaríamos mais aqui. Então, de forma objetiva: Entendemos o processo como um todo e ao mesmo tempo cada uma de suas partes, seja através de WFH, Full Service ou Entertainment. Além de criarmos nossos próprios PI`s temos o carinho de co-criar, gerenciar e trabalhar junto do seu projeto. E é por desenvolvermos nossas próprias IP`s que entendemos a importância que o seu projeto tem para você.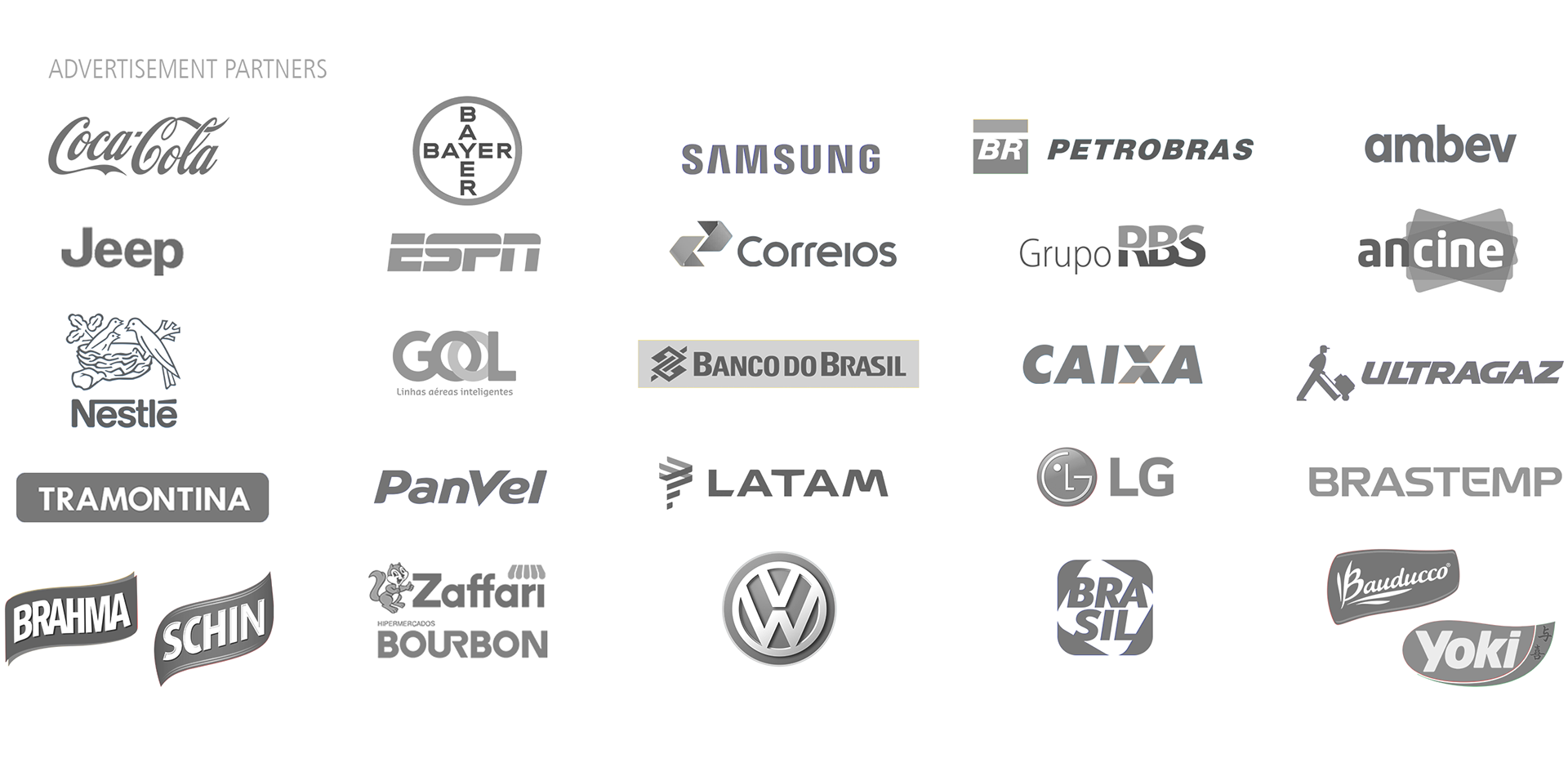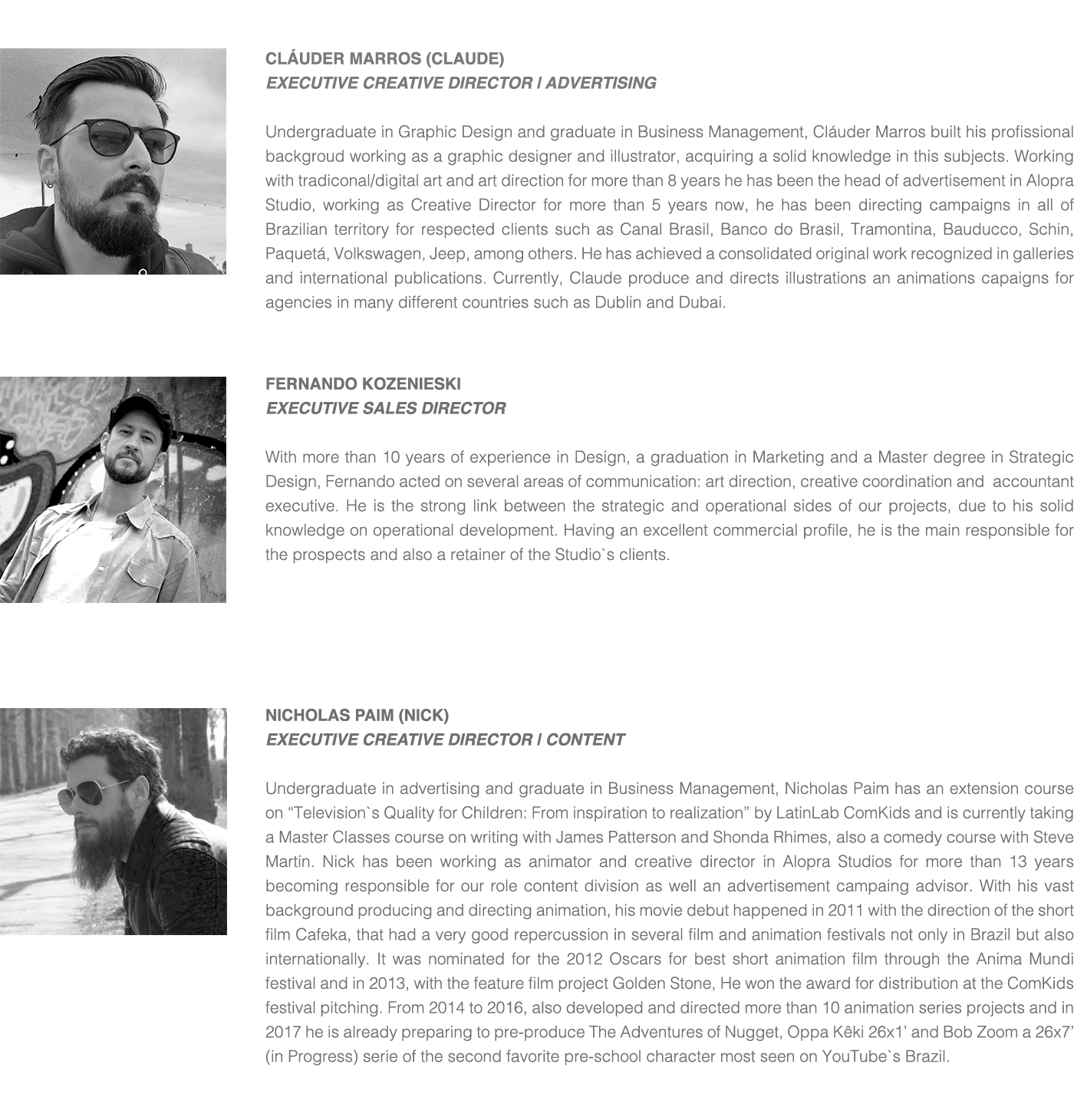 CALL US | FALE CONOSCO
+55 51 9961.02775
Av. Mauá 2011 | Sala 1203 | Centro Histórico | Porto Alegre/RS
Opening time | 09:00 – 12:00am | 02:00 – 07:00pm